Accommodation, Campings in Poitou Charentes
Camping

To choose the camping, it is to be certain to share a moment close to the nature. You will have the choice between the tent for the most rash, the caravan for the accustomed and the bungalow or the mobil-home for those who wish more comfort. The charm of the camping, it is all above the meetings, the cheerfulness of the vacationers and all the good memories in the future.
Register your touristic spot in Poitou Charentes it's free (in French)
Radet
Rue du chateau
86130 Saint-Georges-lès-Baillargeaux (Vienne)
Phone : 05 49 52 47 52
- Fax : 05 49 37 23 33
The campsite is nearest the Futuroscope theme park open all year with panoramic views over the park, an outdoor heated pool with waterslide, an indoor heated pool, restaurant, games room, playground, ...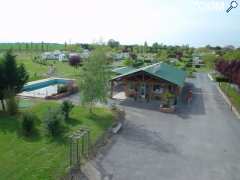 Daily rate low season 14.5 €

Daily rate high season 19.5 €

Camping electrical connection 3.5 €

additional person 3.5 €

**Tourisme-Taxe de séjour**
M. KESTELOOT
9 Rue des Bois 86170 AVANTON
86170 Avanton (Vienne)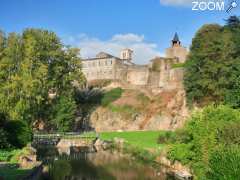 GROSSET
14 RUE BOISSEAU
79200 Le Tallud (Deux-Sèvres)
Phone : 05 49 64 78 43
- Fax : 05 49 95 96 68
Camping Wood Green is on a human scale, which includes 90 locations including 17 Locatifs.Au heart of the Deux Sèvres in Poitou Charente, camping Wood Green pocket is large scenic parks: Futuroscope, ...

Register your touristic spot in Poitou Charentes it's free (in French)