Heritage, visit, Castle, Fort in Poitou Charentes
Castles and Monuments

Castles are historic heights-places, they allow to dive back into the universe of the Lords who lived there. Some of these monuments, as fortresses, symbol of power and power, are often marked by the wars of the Middle Ages. Others, as the castles of sailing are much more stylized and testify of the refinement of the Renaissance.
Register your touristic spot in Poitou Charentes it's free (in French)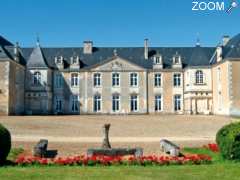 de Grailly
3 allée de panloy
17350 Port-d'Envaux (Charente-Maritime)
Built in the 18th century along the Charente river, this chateau has kept his original furniture that you can see into sitting room, dining room, galleries, bedroom, attic. Garden with chapel, ...

Register your touristic spot in Poitou Charentes it's free (in French)