Accommodation, Campings dans les Deux-Sèvres
Add to my travel notebook
Register your touristic spot dans les Deux-Sèvres it's free (in French)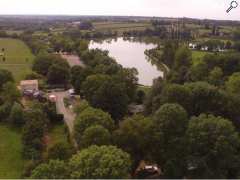 TVORG-827451
Update informations
High season of 350€ to 525€

Camping site of 15 to 19 €

Low season of 210€ to 385€









Disponibilités
bodereau
lieu dit la fragnée
79310 Verruyes (Deux-Sèvres)

http://campingcotelac.fr
camping cote lac
Melanie and Stéphane will be happy to welcome you.
Nice camping * in a village of the gâtine Lake with supervised swimming in an environment focus or days are punctuated by the water or under a tree with as of order relaxation, idleness... a real return to the source!
Take the time to have a drink in a cosy atmosphere and colorful. Lakeside is a camping in the wild that is at the heart of a landscaped area, on the edge of a body of water of 7 HA.
Its location, at the crossroads of major sites (Puy du fou, the Futuroscope, the marshes of Poitevin and the Rochelle...) actually a real asset for green tourism.
Register your touristic spot dans les Deux-Sèvres it's free (in French)