Alloggiamenti, affitti , Camere in famiglia dans les Deux-Sèvres
Guest house

Practical and friendly, here is what summarizes the formula of guest houses. Whom you are only or in family, come to spend one or several nights at the inhabitant. It is as a friend that you will be welcomed by the host and the hostess who can make you discover the local specialities during the meals which will be proposed to you.
Iscrivere il vostro punto turistico dans les Deux-Sèvres é gratuito
Helen Payne
L'Ancienne Ecole Chambres d'hôte Teillé
79120 Lezay (Deux-Sèvres)
Tel : 00 33 05 49 27 37 20
A charming former school house situated in the Poitou - Charente countryside, offering a warm welcome and comfortable stay in a peaceful village with all facilities close by.
The main house offers 3 ...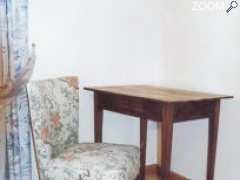 MERCIER Patricia
20 rue du Marais
79210 Arçais (Deux-Sèvres)
3 chambres d'hôtes, dans un petit village maraichin, sanitaires privatifs. Petit déjeuner servi à base de produits régionaux.

STOESSLÉ Monique
25 RUE DU MARAIS SAUVAGE
79210 Saint-Hilaire-la-Palud (Deux-Sèvres)
Chambres et table d'hôtes dans le Marais Sauvage, la Venise Verte du marais Poitevin en Poitou Charente.

Dans le village de La Rivière à ST HILAIRE LA PALUD, nous vous accueillons toute l'année ...

Yvan et Gabriele pied
7,rue Bélisaire Ledain
79200 Parthenay (Deux-Sèvres)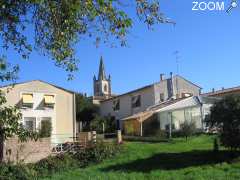 Elisabeth CHOLLET PLAT
10 rue de l'Ouche
79210 Arçais (Deux-Sèvres)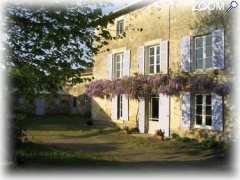 Jean Pierre Ancot
La Villedé
79800 La Mothe-Saint-Héray (Deux-Sèvres)

BLANCHARD
40 chemin de la Minée - Breilbon
79220 Germond-Rouvre (Deux-Sèvres)
Tel : 05 49 04 05 01
- Cellulare : 06 87 41 06 60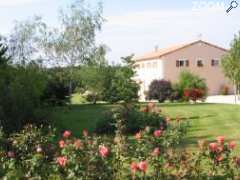 Denis Luc
15 rue de la semorelle
79110 Hanc (Deux-Sèvres)

Iscrivere il vostro punto turistico dans les Deux-Sèvres é gratuito