Ontspanning natuur en sportief, Landsporten dans les Deux-Sèvres
Earth

Gentle or dynamic, these sports will fill up all family, of the smallest in the biggest. For pure feelings in the heart of the countryside go through ways and tracks by using fauna and flora either appreciate peace of a green or the calmness of a walk on horseback. For big shiver, leave to explore the depths of the earth by practicing the spéleologie or to climb at the top of cliffs with escalation.
Schrijf hier gratis uw toeristische punt in dans les Deux-Sèvres in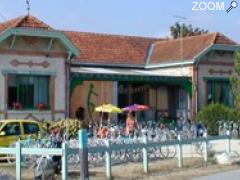 Pierre Alain DESAGE
36 rte de St Hilaire
79210 Arçais (Deux-Sèvres)
Tel : 05 49 35 42 56
- Fax : 05 49 35 42 55
La bicyclette verte is a Bike tours organisation direct in France in self guided and group, in hotel ** and *** with transport of your luggages.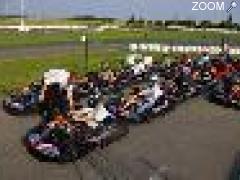 Karting.79
141 rue des Guillées
79000 Niort (Deux-Sèvres)
Sur un site exceptionnel, venez vivre des sensations à fleur de piste au volant d'un kart nouvelle génération 270 cc et à partir de 7 ans pilotez un 120 cc en toute sécurité

Schrijf hier gratis uw toeristische punt in dans les Deux-Sèvres in