Art and craft, Art, Craft and Gallery in Poitou Charentes
Arts and Crafts

Meeting with fascinated craftsmen and artists talented height. They express their know-how through unique works according to their imagination and to their inspiration. For the public, the result is always a pleasant surprise... Only for the pleasure of your eyes!
Register your touristic spot in Poitou Charentes it's free (in French) Ek-kg creation
14 Rue des Hortensias 17600 Nieulle sur Seudre
17600 Nieulle-sur-Seudre (Charente-Maritime)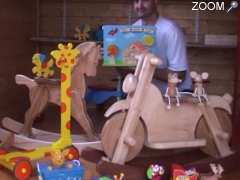 Michel FORGENEUF
911 rue de la chapelle - Les Frauds
16590 Brie (Charente)
Création et fabrication de jeux et jouets en bois massif du pays. Cadeau de naissance et de mariage. Décoration de chambre d'enfants. Création personnalisée à la demande.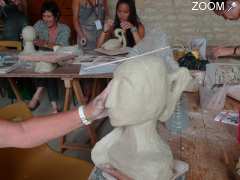 A. Michaud
5 rue Chanoine Dufayet
16100 Cognac (Charente) Mathilde brun
30 rue kleber
17300 Rochefort (Charente-Maritime)
Mathilde brun , création de trésors en argile polymère...
mathilde crée pour vous bijoux, jeux de société, sculptures...en argile polymère
vous pouvez la rencontrer sur rendez vous à ...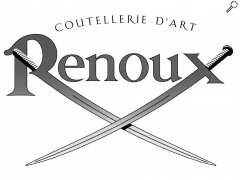 Pascal Renoux
Champ des Rivaux 16300 BARRET
16300 Barret (Charente)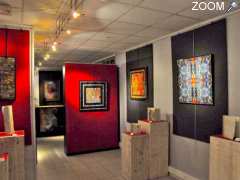 Anne Lebaud-David
8, rue de Québec
17320 Hiers-Brouage (Charente-Maritime)
Phone : 05 46 36 80 70
- Fax : 05 46 41 55 98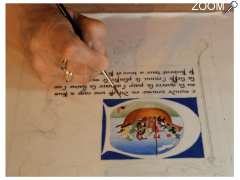 Annie Bouyer
13 rue des bois 16400 Voeuil et giget
16400 Vœuil-et-Giget (Charente)
Creation of original illuminations using medieval techniques (gold leaf, white egg tempera on parchment)
Work on commission

Calligraphy and illumination classes.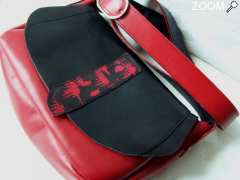 Annie Laroche
2 rue de l'église
16410 Dignac (Charente)

e

Register your touristic spot in Poitou Charentes it's free (in French)