Art and craft, Art, Craft and Gallery in Poitou Charentes
Arts and Crafts

Meeting with fascinated craftsmen and artists talented height. They express their know-how through unique works according to their imagination and to their inspiration. For the public, the result is always a pleasant surprise... Only for the pleasure of your eyes!
Register your touristic spot in Poitou Charentes it's free (in French)
Guy Praud
12 rue de la Grottes 17320 Brouage
17320 Hiers-Brouage (Charente-Maritime)
In a beautiful place, Brouage, exhibition for12 craft women and men.
10h 19h 7 days /7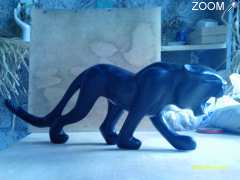 Libanga
32 rue de beaujouet
17380 Les Nouillers (Charente-Maritime)
Phone : 05 46 74 48 96
- Mobile phone : 06 98 59 30 09
atelier d'artisanat sculpture sur bois et dérivés, fabrique de colliers africains, chaque piéce est unique et répertoriée. L'artiste LIBANGA est camerounaise et premier prix artistique de son ...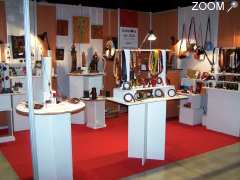 Annie Laroche
20 rue st Jean
16390 Aubeterre-sur-Dronne (Charente)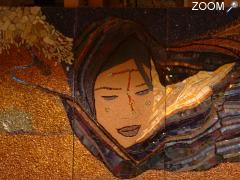 Bourbon
13 rue traversière, chez vitet
17770 Aujac (Charente-Maritime)
Marie laure Bourbon, art mosaist
In 2006 Marie laure Bourbon was awarded the title of "Artisan d'Art" by the Chambre des Métiers of Charente Maritime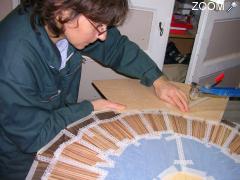 Corinne Garcia
Le Bourg
16370 Bréville (Charente)
Comment parler des créations de Corinne Garcia, sans devenir lyrique?
Les bois précieux aux couleurs vives, les essences naturelles, qu'elle choisit pour sa marqueterie, font rêver à un monde où ...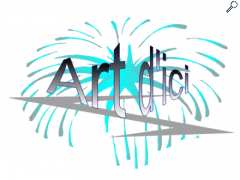 Michèle De Fleurian
68bis rue Henri Drouet
17780 Soubise (Charente-Maritime)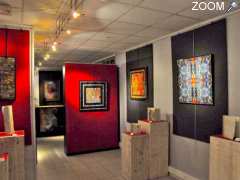 Anne Lebaud-David
8, rue de Québec
17320 Hiers-Brouage (Charente-Maritime)
Phone : 05 46 36 80 70
- Fax : 05 46 41 55 98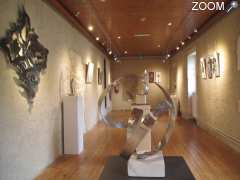 Christiane DANGER
Les Fosses-175 route d'Orlut
16370 Mesnac (Charente)

Register your touristic spot in Poitou Charentes it's free (in French)